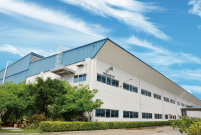 PRODUCTION OF HIGH-PERFORMANCE
VIBRATING EQUIPMENT AND PARTS FEEDERS. SINFONIA TECHNOLOGY is proud of Plant No.1 as one of main production bases in ASEAN countries. The plant undertakes designing, manufacturing, and assembling of vibrating equipment and parts feeders under integrated technical know-how accumulated over 20 years.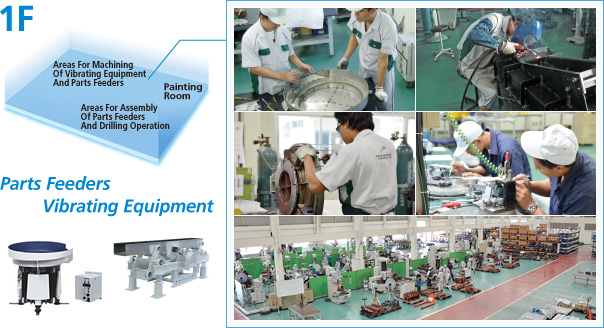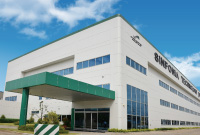 PRODUCTION OF HIGH-TECH SEMICONDUCTOR
HANDLING EQUIPMENT AND CONTROLLERS. Plant No.2 was built in 2012 with latest production facilities. The plant undertakes manufacturing and assembling of high-tech precision machines including semiconductor handling equipment, as well as fabrication of printed circuit board for controller.